Meet Turkey's and The World's First Football Technologies Incubation Center
The Umbrella Structure includes probably The World's First and Only Football Technologies Incubation Center. The software , which collobrates such world' giants as gutto.biz Scouting, WyScout, SoccerLab and WyLab in itself, is a team that have scouting, match analysis, football data integration and managing experience. 
By managing The  Football Technologies Incubator , we scout ,choose and develop new projects to make that project ready for the world market. In addition, we prepare websites which contain stats of each player. We prepare special data analysis and scouting projects depending on Technical Staff's wish. We bring Football Hackathon applications in Turkish Football Industry.
In our office which embraces historical atmosphere in Kuzguncuk,  The Pearl of The Bosphorus, we gather many entrepreneurs and football people. In co-working field, in which we host different people and arrange different activities, we constantly carry out interactive projects
We do the scouting of the most successful projects and startups with the intention of releasing the brand-new technological products to the world platforms with the motto of gathering this service providers of football industry, team and technical crews together with programmers and entrepreneurs. We form ideas and projects inside to prepare them for the market obstacles. We shape "Tailor Made" projects upon request of technical crew. We apply "Hackathon" in decisions.
Performance Management
50%
C-LEVEL EXECUTIVE MEETING ROOMS
Use guttobizLAB's exclusive services!
Our C-Level meeting room is equipped with World's most important visual and drawing technology known as "Smart Board" in which High Level meetings can be maintained. In normal chair design. The room is able to host 7-9 person while in  class design  13-15 person.
SMART LESSON WITH SMART BOARD
Use guttobizLAB's Exclusive Services
We enable you to use class which is paravane framed (or will be prepared as your demand) that has 25-30 person capacity. 
Scouting and Match Analysis Education
COMING SOON IN OUR WEBSITE
Mobile Application Designing Education
After you graduate our course, you will be able to create your own application and you will have your place in mobile application world.
Business Developing Education
Do you want to increase your efficiency or analyse all of your activities in your business? This education provides you to service your customers more efficiently.
Do you have a innovative idea about football? Let's evaluate togather!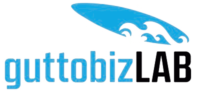 Gelibolu Uluslararası Ticaret Temsilcilik ve Organizasyon Ltd. Şti.
İcadiye Caddesi, Bicanefendi Sok. No:4/2 Kat: 1 Kuzguncuk / İstanbul